The farm is located at Thottamoola- two Kms from Gudalur town .
Gudalur is located on the Mysore- Ooty road, 110 Kms from Mysore and 50 Kms form Ooty. If you are driving from Kerala, it is 45 Kms from Nilambur.
Please see map below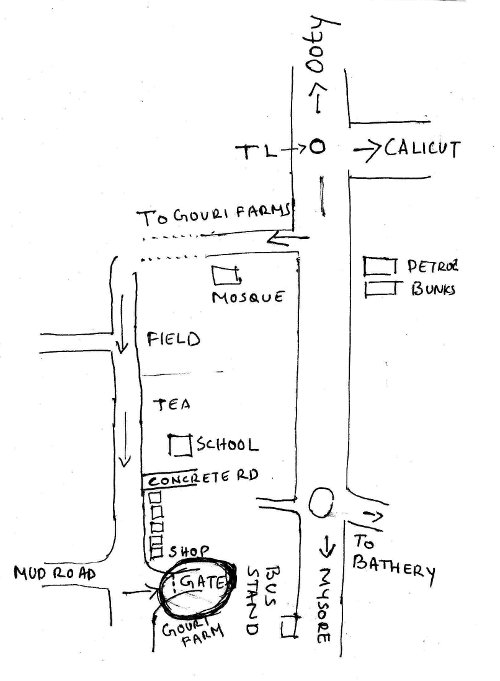 The airports in the vicinity are Calicut (2-1/2 Hours drive), Coimbatore (5 Hours drive), Bangalore (6hours drive) and Mysore (2-1/2 Hours drive).
The nearest railway stations are in Mysore and Calicut, both of which are about 3 hours drive.
Gudalur is well connected by buses from Bangalore, Mysore, Calicut, Ooty and Coimbatore.